IFSHT/IFSSH International Teaching Grants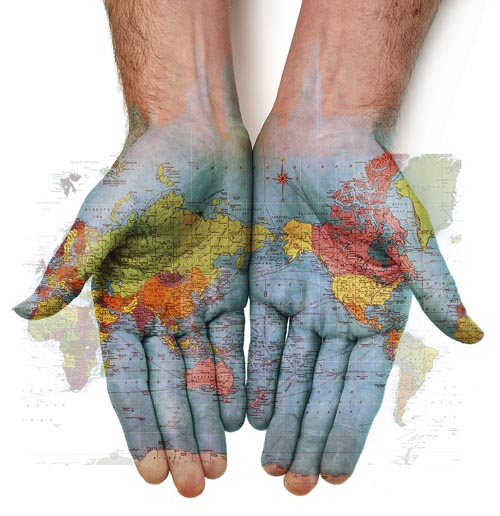 About the Grants
PURPOSE
The purpose of this grant is to support therapists involved in a hand therapy educational project in an underdeveloped country. This initiative promotes the development of hand therapy worldwide and ensures better quality rehabilitation for persons receiving hand therapy. IFSHT and IFSSH financially support this fund.
GRANT
Travel
Accommodation
Educational and clinic supplies related to the project are eligible for funding up to $1500 USD.
FUNDING
IFSHT would like to thank our donors to this fund, in particular IFSSH who have generously helped to fund these projects for many years.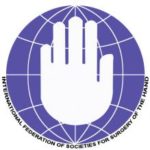 We have a list of countries who are interested in hosting hand therapists who can provide training for them.
IFSHT holds the right to withdraw the offer of funding for any projects that are not completed as outlined in this application.
Recipients of this funding will be required to submit a report to IFSHT Secretary-General within 60 days of the completion of the project.
Training Needs
How to Apply
ELIGIBILITY
Funding is available to a licensed or registered occupational or physical therapist travelling to teaching hand therapy related topics in countries other than their own.
Priority will be given to projects located in countries that do not currently have an established hand therapy group or association.
Funding is limited (up to $1500 USD) with the number of projects funded in any given year depending on funds available.
A project is eligible for funding only once; although a therapist may apply for a different locale.
Funding will be provided to help support travel, accommodation for the teaching period, the purchase of teaching materials or clinical supplies that remain in-country
Visa expenses will be considered.
PROCEDURE
Application Check-List: Please ensure that the application is complete.  Incomplete applications will not be accepted.
Application Contact Information (complete)
Project In-Country Contact Information (complete)
Project Funding (complete)
Project Overview (300 words or less). Please use the page provided in this application.
Project Plan (300 words or less). Please use the page provided in this application.
Applicant declaration, signature, and date (complete)
Payment details
Proof of Professional (OT or PT) Qualification / Current Licence or Registration.
Applicant's Curriculum Vitae (Maximum 3-pages)
Letter of support  or confirmation for the project from the local 'in-country' contact
*Please note that the form is only accessible to logged-in IFSHT website users – please log in or create an account, to access the form
APPLY
How to Donate
If you wish to donate to this award a PayPal donation option is available by clicking on the "Donate" button below. For other methods of donation, please contact the IFSHT treasurer on treasurer@ifsht.org. Many thanks for your support.
Donate
Previous Recipients
2019 Debs Stanton and colleagues travelled to Malawi to build on the course from the year before.
2018 Meryl Glover and colleagues travelled to Malawi to teach therapists and demonstrate some hands-on in the clinics and hospitals. See report below
2018 Jenny Ball travelled to Kathmandu, Nepal to deliver teaching in the University Physiotherapy department alongside in-hospital clinical demonstration and workshops. See report below
2016 Rajani Sharma (USA) travelled to Komfo Anokye Teaching Hospital (KATH) in Ghana to teach therapists about hand therapy and to treat patients with local OTs and PTs upskilling in hand therapy. Please look at the full report below
2015 Sarah Mee and Nicola Goldsmith travelled to the Czech Republic to deliver a splinting course
2009 Gretchen Kaiser, Hand Therapist (United States) travelled to Peru where Nelly Sales, a Peruvian therapist, active in promoting the development of Hand Therapy in her country, facilitated the course
2008 Two projects were partially funded by IFSHT. 1. Hovic Piranyan, PT and OT, (Armenia) travelled to France for an educational. 2. Maggi Persson, Hand and Occupational Therapist (Sweden) travelled to Chinsau, Moldova to deliver an educational course.
Meryl Glover Report 2018
Jenny Ball Report 2018
Rajani Sharma report 2016