This page has been developed to honour the great names in hand therapy.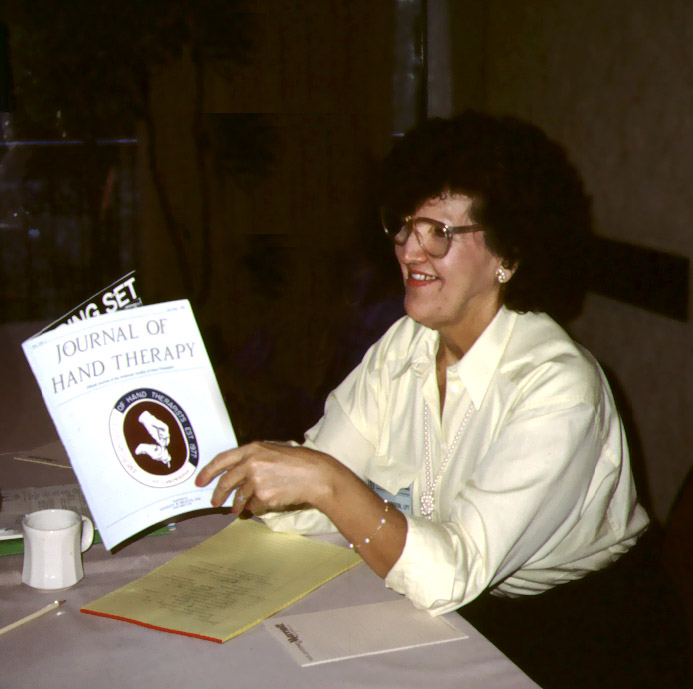 Evelyn Mackin
IFSHT announces the passing of its founder and first president (1986-92): Evelyn Mackin, PT, February 2020 in Pennsylvania, USA. Ms. Mackin created many other worldwide educational opportunities for hand therapists that continue today. She was a founding member of the ASHT, first organizer of the Philadelphia Hand Meeting, founder and first editor of the Journal of Hand Therapy (1987-98) and one of the first editors of the well-known text "Rehabilitation of the Hand and Upper Extremity."
Her motto was: "Pass it on," and she lived this through her endless contributions in sharing hand therapy knowledge and skills worldwide. Ms. Mackin was awarded the IFSHT Lifetime Achievement Award at the most recent IFSHT Congress in Berlin in 2019. IFSHT continues to recognize her many contributions through the Evelyn Mackin Congress Grant, established in 2010, supporting therapists from developing countries to attend IFSHT Triennial Congresses.
Full Tribute To Evelyn Mackin
Donate to Evelyn Mackin Congress Grant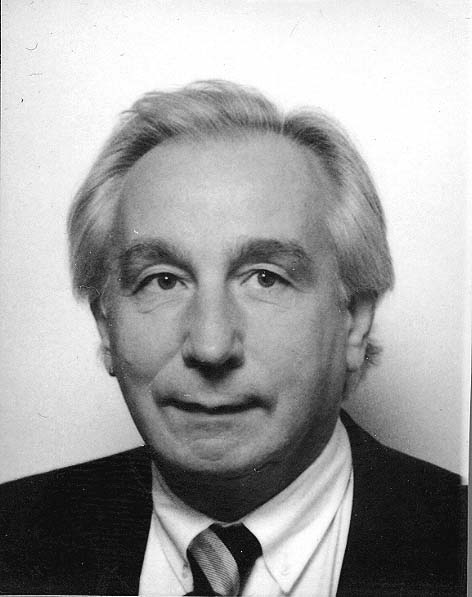 Paul Van Lede
It is with great sadness that IFSHT heard of the passing away of Paul Van Lede in February 2017. He was a leading light in the international world of hand therapy. He qualified as an occupational therapist, practised as a hand therapist and had a Masters degree in Hospital Sciences. He was the director of a department of occupational therapy for 20 years and then became Senior Product Manager for Orfit Industries.  Paul spent much of his career sharing his knowledge and passion around the world as well as writing seminal textbooks on splinting.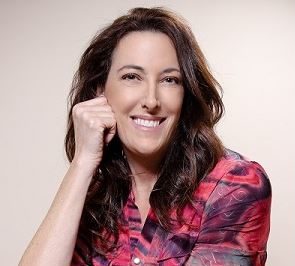 Susan Weiss
It is with great sadness that I learned a few days ago that Susan Weiss passed away following a battle with aggressive glioblastoma.  I had a fabulous day with Susan and her husband, Steve, in 2019 when they visited London and will treasure that memory.  She has left a wonderful legacy in hand therapy with her latest edition of "Hand and Upper Extremity Rehabilitation" and Exploring Hand Therapy.  I know that her resources have helped therapists in all corners of the world to grow in their specialist skills and I can speak for them in saying "Thank you Susan".  May memories of the warm and generous Susan be a blessing to her family and those who knew her best.
June 2021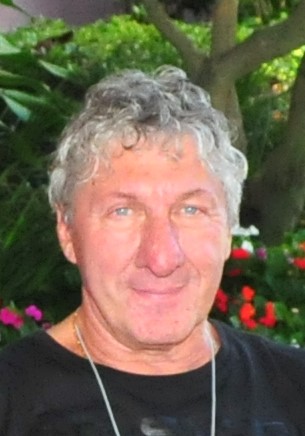 Jean-Claude Rouzaud
It is with great sadness that IFSHT learned of the passing of founding member Jean-Claude Rouzaud, an IFSHT Lifetime Achievement Awardee and a past president of the IFSHT. Jean-Claude was a legend in hand therapy. During his career he spent 30 years engaged in scientific research and he published 51 peer reviewed articles. In 1985 he was a founding member of the French Society of Hand Therapy (GEMMSOR). He served as GEMMSOR Secretary General from 1985 thru 1991 and served as GEMMSOR President from 2004 thru 2005. In 1986 he was a founding member of IFSHT and served as Secretary General before becoming IFSHT President in 1992. He completed his term as IFSHT Past President in 1998. In 1990, Jean-Claude was a founding member of the European Federation of Societies of Hand Therapy. He served in prestigious clinical, administrative and academic roles during his career and his curriculum vitae includes a robust portfolio of national and international presentations on topics in hand therapy. Jean-Claude was an avid supporter of IFSHT and faithfully attended IFSHT Triennial Congresses long after his service to the Executive Committee was completed.
October, 2023