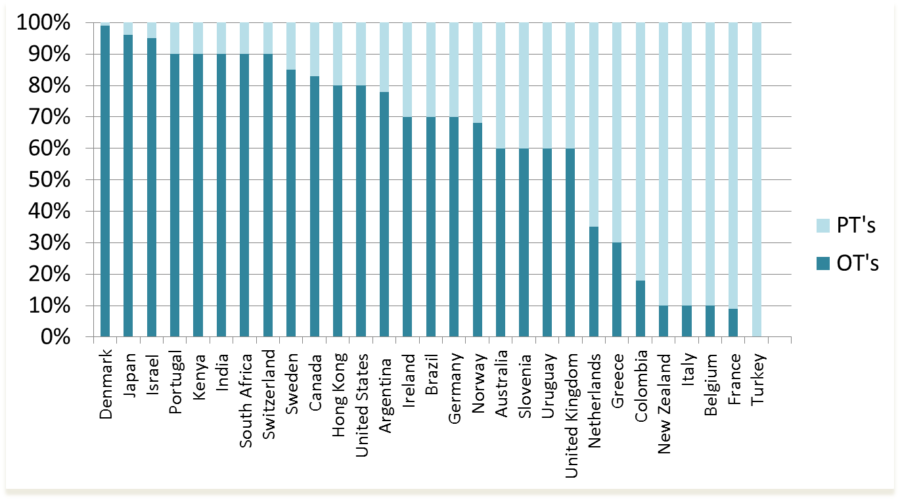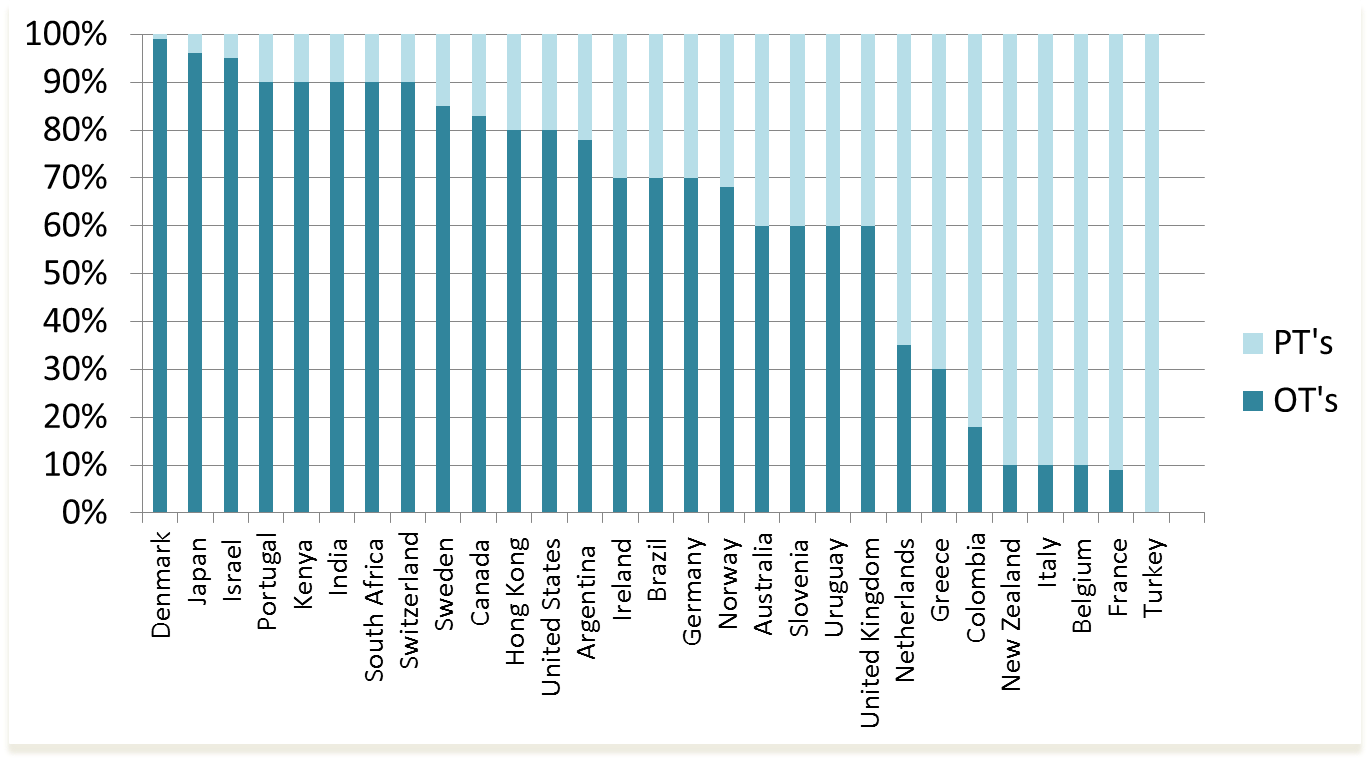 Hand Therapy has developed along with the specialty surgical area of Hand Surgery. The needs of patients with hand injuries and illness require specialised therapists to facilitate the return of function for these patients. Both occupational and physical therapists work in the field of Hand Therapy. They are part of the medical team. They work with general physicians, hand surgeons, orthopedic surgeons, trauma surgeons, plastic surgeons, rheumatologists, neurologists and physiatrists and other medical and social professions.
The diagram below reflects data from the 2014 IFSHT membership survey regarding the national distribution of occupational and physical therapists in the area of Hand Therapy.
Hand Therapy Knowledge
Therapists working in the field of hand therapy have extensive knowledge about treatment of the hand and upper extremity. This includes but is not limited to knowledge in the following areas: hand and upper extremity anatomy, the physiology of healing bones and tissues, diagnosis specific knowledge, fabrication of orthoses and hands on treatment methods. For more information about the practice of Hand Therapy please view the IFSHT International Hand Therapy Practice Profile available under "What is Hand Therapy".
Hand Therapist Qualification and Education
In some countries these therapists have the opportunity to work towards a recognised qualification. Recognition of these qualifications differ around the world, see how to become a hand therapist for more information. A listing of comprehensive hand therapy educational programmes can be found in the post graduate section of this website.