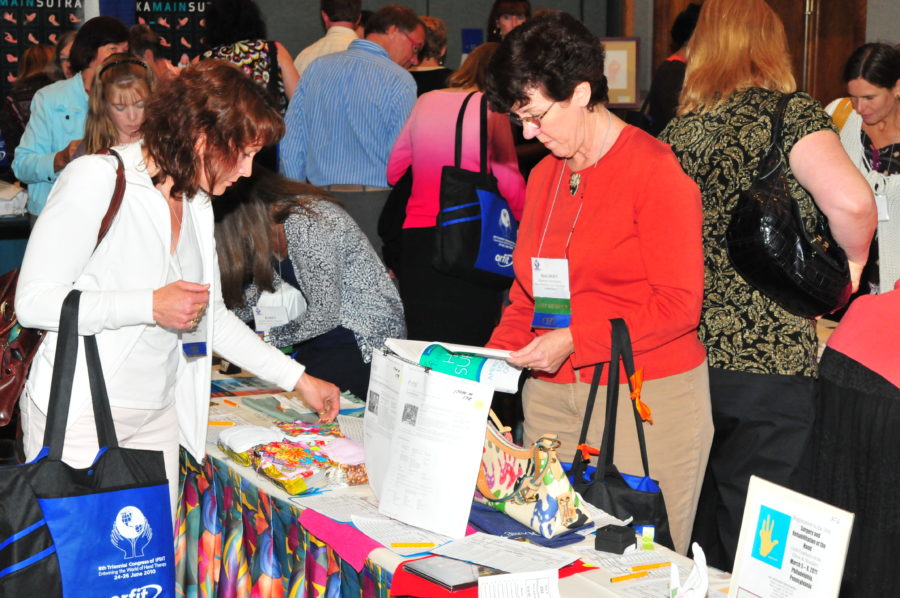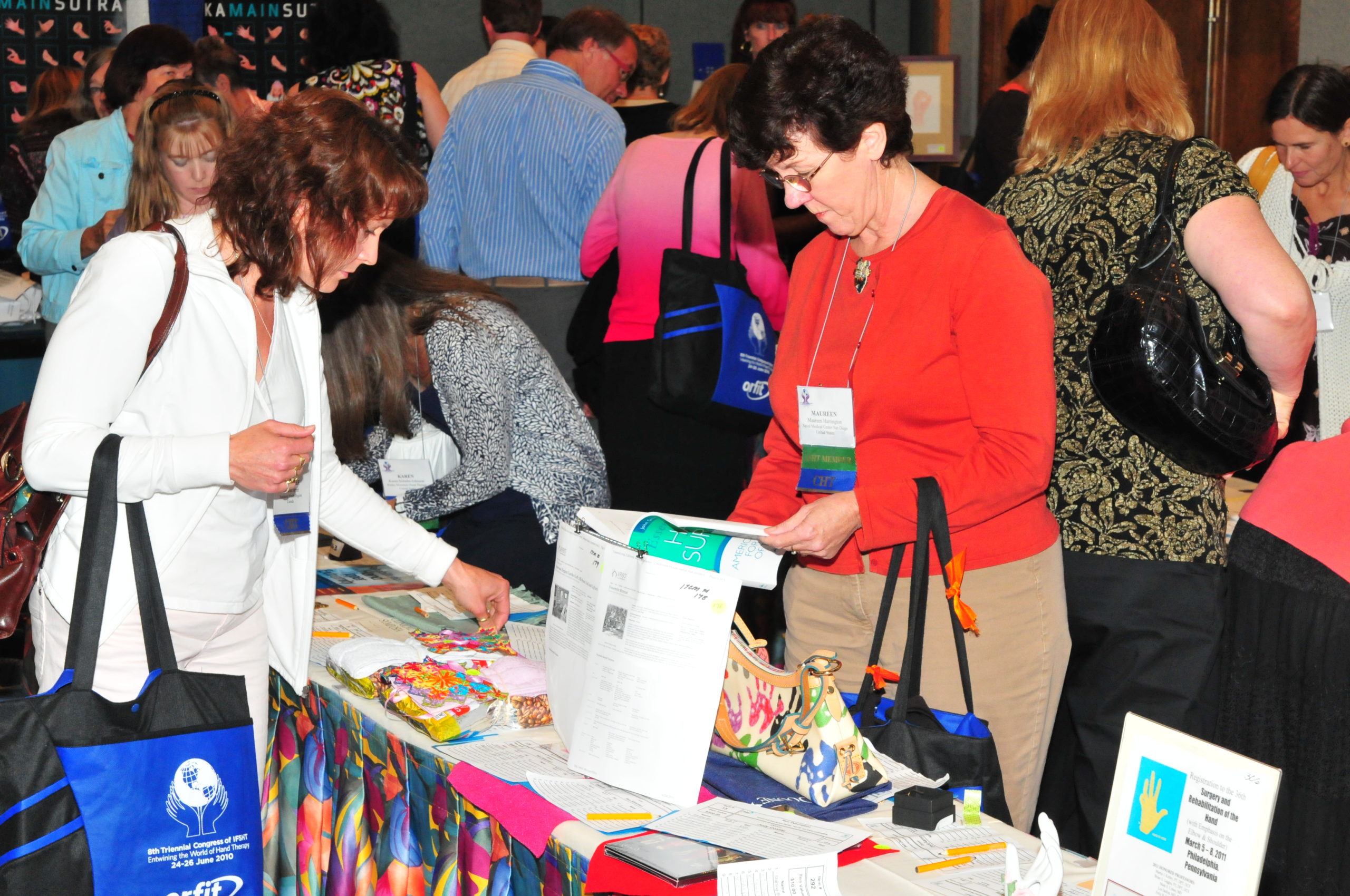 2019 Silent Auction
The legendary triennial IFSHT Silent Auction will take place on Thursday 20th June 2019 at the Congress in Berlin. This is a very important date in the IFSHT diary with significant funds raised to enable IFSHT to support hand therapists from emerging countries to attend the next Congress.
In the months leading up to the Congress, please collect items which can be sold in this auction. These items can be, for example, scarfs, jewellery, models, books, hand therapy tools and other items. Many items are donated with a hand theme but a wide variety of items helps to draw the crowds. Please also donate items representing your country.
Please register your items before the Congress if possible.
Register Items To Donate
On the day of the auction, all those attending the Congress will be encouraged to wander along the tables of items and bid for anything they wish to purchase. Each item will have a paper bidding form on which you can log your bid. You can return and re-bid on the items you want as many times as you like during the day. At the finish time, the person who has bid the highest amount will win the item and, after paying for it, will be able to take it away with them.
Thank you for your support